Syracuse Party Rentals
Use our Syracuse party rentals to make your next event the talk of the town! Look no further than Big Kahuna Party Rentals, your ultimate resource for festivities of all shapes and sizes. From inflatable bounce houses that'll make kids go wild to elegant tents fit for an A-list gathering, we offer top-quality party equipment at affordable rates across Syracuse, New York , and the surrounding areas of Central New York.
What sets Big Kahuna apart from the rest? Variety is our middle name. We have an arsenal of exciting party supplies that cater to any event—be it a casual backyard barbecue or a grand wedding celebration. Tables, chairs, concessions, movie screens, games; you name it, we've got it. We're all about giving you options that will make your guests' jaws drop, helping create unparalleled experiences and unforgettable memories.
Quality is another feather in our cap. When it comes to our Syracuse party rentals, we're sticklers for durability and aesthetic appeal. That means no shaky tables or chairs that look like they've seen better days. Everything we offer, from exhilarating equipment to friendly service, is top-tier and designed to add that extra layer of panache to your event. So go ahead and let loose because our equipment is built to handle the excitement.
And let's not forget about the cherry on top of all of this: convenience. Our team is committed to making your party planning as smooth as possible. We offer hassle-free delivery, set-up, and take-down services, allowing you to savor your Syracuse party rentals and special occasions without lifting a finger. Why settle for good when you can have the best? Choose our team for your next Syracuse bash and prepare to be amazed. Book online today!



Syracuse NY Party Rentals: Elevate Any and Every Event With Top-Quality Equipment
When it comes to the versatility of our Syracuse NY party rentals, our inventory is unmatched. Our wide-ranging selections are engineered to meet the needs of nearly any event you could dream of hosting. Whether you're going big with a gala or intimate with a backyard soiree, we've got the top-tier party rentals Syracuse NY uses to blend seamlessly into the scenery, enhancing aesthetics and functionality.
Weddings: From elegant tents to classy tables and chairs, we've got the party rentals North Syracuse NY uses to make your big day truly special.


Corporate Events: Take team-building to the next level with party rentals Syracuse New York businesses rent for ice-breakers, team-building, and networking events.


Family Reunions: Rekindle the kid in every family member; our waterslide serves as a hub for laughter and bonding.


Graduation Parties: Celebrate academic achievements with party supply rentals Syracuse NY trusts to elevate your event


Retirement Parties: Honor a lifetime of work with our premium furnishings that add a touch of sophistication to your gathering.


Music Festivals: Sturdy stages, seating options, and concession stands from our inventory make for a pitch-perfect event.


Sporting Events: Keep spectators comfy with our seating arrangements and tents, offering a great view of the action.


Neighborhood Block Parties: Create a community gathering spot with our easy-to-setup tables, chairs, and games.


Charity Events: Our diverse options for party equipment rentals in Syracuse offer the flexibility to set the stage for upscale galas and community-focused picnics.


School Fairs: Engage students and parents alike with our array of tables for booths, comfy chairs, and interactive game stations.
Choose our Syracuse NY party rentals for your upcoming celebration, and you'll see just how our equipment, including water slides, bounce houses, interactive games, and more, can amplify the fun and excitement at any event you're planning.



Here's Why We're the Best!
Genuine 5-Star Google Reviews
Package Services Offering Great Value
Exceptional Customer Service
Quality "Made in the USA" products
Safety is Our Priority
Simple 24/7 Online Ordering!
Select your party date/times.
Select the items(s) you'd like to rent.
Enter your information.
Pay a small deposit or pay in full.
Get an instant receipt and you're done!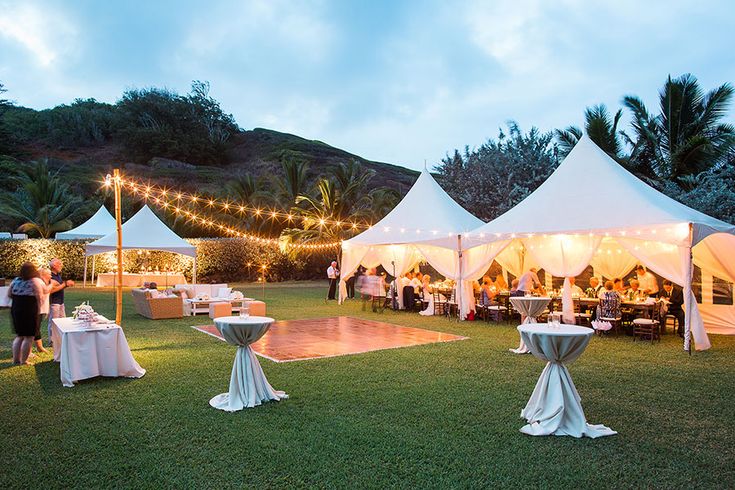 Exciting Selection Of Syracuse NY Party Event Rentals
When it comes to Syracuse NY party event rentals Big Kahuna Party Rentals has got you covered with a vast selection of top-tier rental equipment. We're not just talking tables and chairs; our inventory is a treasure trove of options to suit any occasion. Looking to host a corporate event? We've got plush seating and professional-grade audio-visual equipment. Planning a romantic wedding? Choose from our range of elegant tents, sophisticated tableware, and stylish furnishings. From family reunions and neighborhood block parties to school fairs and music festivals, our wide array of quality rentals ensures that no matter the event, you'll find the perfect items to make it a smashing success. Trust Big Kahuna to take your gathering from good to legendary.
Craving that classic, buttery popcorn aroma to add a nostalgic touch to your event? Look no further! With our party rentals near Syracuse, you can snag our top-of-the-line popcorn machine for the unbeatable starting rental price of just $69.99. But hold on, it gets even better! This isn't just a machine; it's an all-in-one popcorn station. For that budget-friendly price, you get everything you need for 60 servings. That means kernels, bags, and seasoning are all included, making it a breeze to serve up hot, delicious popcorn that your guests will love. It's the perfect way to add a little extra pizazz to any gathering!
Ready to add a splash of fun to your event? Our team has you covered with our amazing dunk tank, available for a starting rental price of just $220.00! Now, here's the best part: When you rent our dunk tank, you get more than just a day of laughs and thrills. We actually deliver it the day before your event and pick it up the day after—all at no extra charge. Just reserve it for a 6-hour window to lock in that awesome base price. It's a hassle-free way to get kids party rentals Syracuse NY adults can enjoy too! Use our dunk tank to inject some wet and wild entertainment into your party, barbecue, or fundraiser. Take the plunge and make your event a splash hit with our dunk tank!
Ever dreamed of hosting your own open-air movie night? Our team makes that dream a reality with our 25-foot Outdoor Movie Screen package. For a starting rental price of $317.90, you'll get more than just a massive screen—you'll also get a high-quality projector and crisp, clear speakers to make your movie experience truly immersive. Whether you're hosting a community event, throwing a backyard party, or organizing a drive-in movie, our all-inclusive package sets the stage for an unforgettable cinematic adventure. We've clearly got the best party rentals in Syracuse NY so grab the popcorn and let the movie magic begin!
How to Easily Book Our Party Rentals in Syracuse NY Online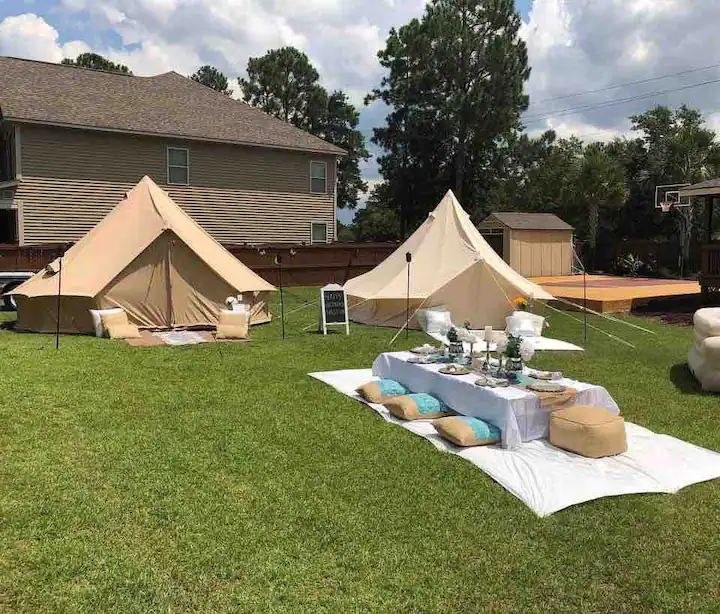 Securing party rentals in Syracuse NY is a breeze with our user-friendly online booking system. Gone are the days of endless phone calls and paperwork; our digital platform lets you lock in all your party essentials with just a few clicks. So, how can you transform your event with our fabulous rentals? Follow these simple steps!
Choose Your Party Rentals: First things first, browse through our diverse selection of party rental supplies Syracuse NY love. Once you find what you're looking for, click on the specific products to view more information and product details. Be sure to check out our concessions, tables, tents, and bounce house rentals in Syracuse NY for non-stop fun!


Select Rental Date and Times: Use the calendar tool to pick the date, start time, and end time for your epic event. This secures your chosen rental items specifically for when you need them.


Review and Price: Before finalizing, review how much are party rentals in Syracuse NY along with your event date and timing. Confirm the price, and then proceed to checkout.


Securely Check Out: Use any major credit card and finalize your reservation with the required deposit. You'll receive a confirmation email, including a digital copy of your receipt.


Sit Back and Relax! Our team will handle the rest from there. Just sit back, plan the rest of your party details with ease, and wait for our team to arrive to assemble your equipment and walk you through any instructions.

And there you have it! Your party rentals in Syracuse NY are booked, leaving you free to focus on enjoying your event to the max. It's that simple! If you'd prefer to speak directly with our team to schedule Syracuse party rentals, give us a call at (315) 806-2172, and we'll walk you through the process.
Delivering Party Equipment Rentals Syracuse NY and Surrounding Areas Love
We're not just another business that delivers party equipment rentals Syracuse NY can enjoy; we're an integral part of the Syracuse, NY community. We take immense pride in delivering top-quality party rentals to our neighbors throughout the region, covering a broad spectrum of ZIP codes including 13201, 13202, 13203, 13204, 13205, 13206, 13207, 13208, 13209, 13210, 13211, 13212, 13214, 13215, 13217, 13218, 13219, 13220, 13221, 13224, 13225, 13235, 13244, 13250, 13251, 13252, 13261, and 13290. We're happy to deliver to the neighboring communities of Oswego, Onondaga, Oneida, Jefferson, Cayuga, and Wayne counties across Central New York. Whether you're near the Everson Museum of Art, the Carrier Dome, or one of the other exciting local landmarks, we've got your party rental needs covered!
Beyond serving individual families, we're also thrilled to work with local schools like the Syracuse City School District. It's not just about renting party equipment; it's about contributing to events that foster community spirit, academic achievements, and unforgettable milestones for students and faculty alike, like field days, camps, graduation ceremonies, and more. So, there's no need to continue to search for "party rentals near me Syracuse NY." For those looking for bounce house rentals in Syracuse NY, we consider it an honor to play a part in the memorable events that enrich the educational experiences in our community.
But our love for Syracuse doesn't stop at business or education; we're also huge fans of the city's vibrant outdoor and cultural spaces. If you've had the pleasure of spending a day at Onondaga Park, Burnet Park, or Thornden Park, you know exactly what we're talking about. These parks, along with landmarks like Clinton Square, are just a few of the places that make Syracuse a wonderful place to live and celebrate. When you book with Big Kahuna Party Rentals, you're not just getting exceptional party equipment rentals Syracuse NY loves to rent; you're also engaging with a company that cherishes its community as much as you do. So browse through our selection of party equipment rentals near Syracuse NY online today!
FAQs About the Party Rental Syracuse NY Can't Get Enough Of
For all your burning questions about the party rental Syracuse NY chooses first, read through our FAQs section below, where we've got the lowdown on everything you need to know to throw a fabulous party! If you need any additional information, feel free to give us a call at (315) 806-2172 for more details.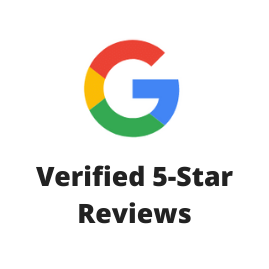 Positive Reviews for the Party Rental Syracuse Customers Appreciate
What makes our Syracuse NY party event rentals truly stand out? Just ask our happy customers! Our glowing reviews are a testament to the top-notch service and unbeatable selection we offer. From parents throwing unforgettable birthday bashes to companies hosting stellar events, our clients can't stop raving about their positive experiences. From the punctuality and professionalism of our team to the quality of our equipment to the ease of our booking process, we consistently earn five-star ratings from our loyal customer base. But don't just take our word for it—our excellent customer reviews speak volumes about why we're the go-to choice for party rentals in Syracuse, NY!
Google Reviews
Bounce House Rentals in Central New York
Looking for CNY bounce house rentals? Well you have come to the right place. Big Kahuna Party Rentals is a guaranteed hit! We have been providing fun party rentals for the CNY area and it's surrounding areas for over 6 years. We specialize in party rentals for events such as but not limited to: backyard parties, school festivals, birthday parties, church carnivals, high school & college graduation parties, cooperate picnics, and HOA events. We carry the largest inventory of bounce houses, combo bounce houses, water slides, obstacle courses, inflatable games, concessions, mechanical bulls, and more.